Baan Hathai Karoon House For Children
vision & mission                       Objective                          Documents for application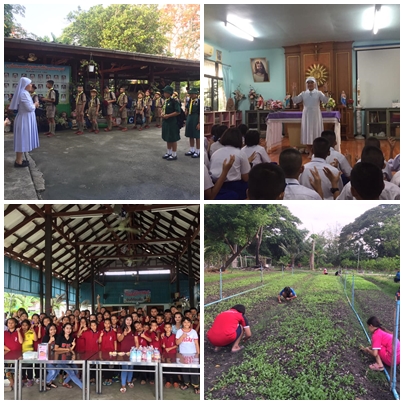 During the year 1993, Bangkok Archdiocese of the Catholic Church in Thailand, by Cardinal Michael Michai Kitbunchu, was concerning for the children and youth in their outreach of education. Fr. Phibul Visitnonthachai, Director of Social Department of the Archdiocese of Bangkok, was sent to survey the old buildings of Dara Samut School at Chachoengsao. Then the buildings were prepared for supporting the education of the poor children. The work was accepted by Sr. Callist Maksakul, Mother General of the Sisters of the Sacred Heart of Jesus of Bangkok, who appointed Sr.Phannee Phuruenhong to work for the children here since May 15th, 1993.
The work began by the renovation of a canteen building, the 2 wooden buildings with two-story and another 2 concrete buildings which are on the same land of 20 Rai (32,000 square metres). They became a house for children and it was given the name "Baan Hathai Karoon". "Baan" means a house or a place to support with love, kindness, and sharing. "Hathai Karoon" means the merciful loving heart of Jesus. So Bible is the main direction with Love as a medium and education as an instrument in order that the children will live happier in the future.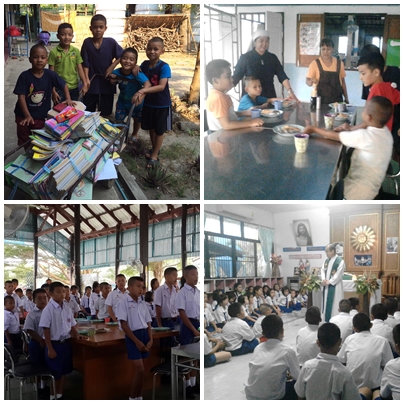 In the first year of 1993, Baan Hathai Karoon had 68 children which were studying at Dara Samut School in Chachoengsao.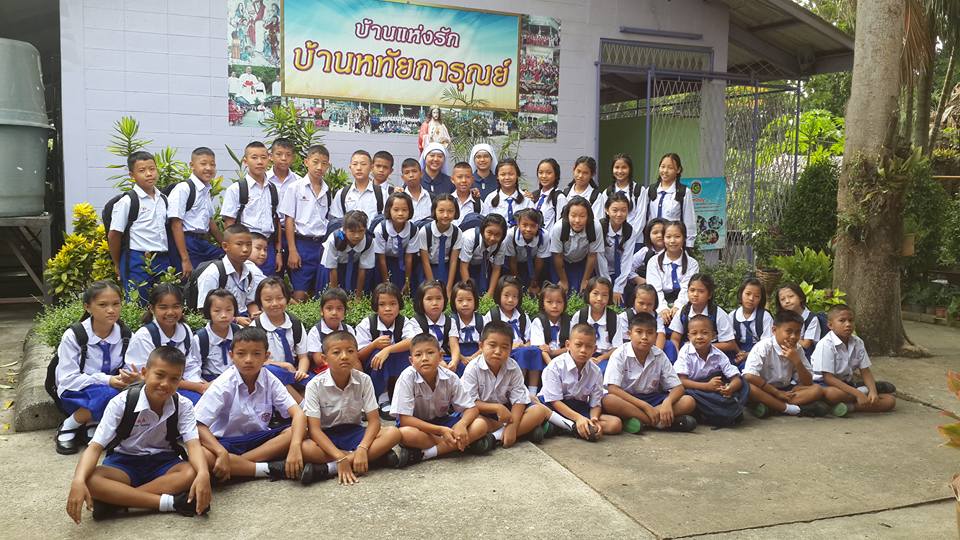 In the year 2016, 53 children from Baan Hathai Karoon studied at Dara Samut School in Chachoengsao. They were 21 boys and 32 girls.
Fr.Pornchai Bratsawakun

(Parish priest of St. Roch Catholic Church) is the Spiritual Director

Sr.Achara  Aunlah

Rector of Hatai Karoon House For Children

 

Sr.Jintana  Sankanan

Assistant Rector of Hatai Karoon House

 
Financial Supports
Baan Hathai Karoon is being supported by the Archdiocese of Bangkok through Social Department(Caritas of Bangkok)

Parents of the children are invited to participate as much as possible in financial supports for the costs of study, food, activities and private matters.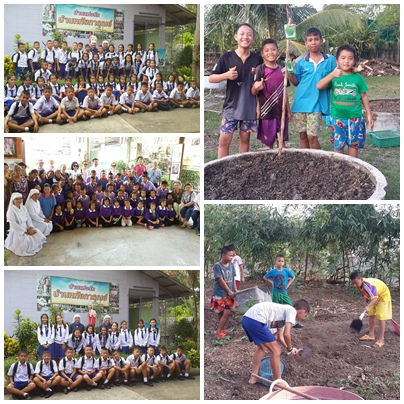 Baan Hatai Karoon House For Children
1 moo 3, Tambol Klong Nakhon Nueng Ked, Mueng district, Chachuengsao province
Tel.033-459912 and 033-459477