The committee of catholic for women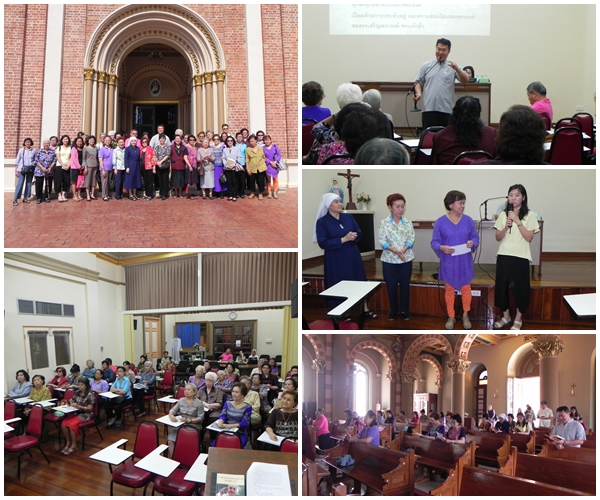 What is the committee of Catholic for women?
The committee of Catholic for women are representatives from various churches in the Archdiocese of Bangkok, member of the pastoral council working together on behalf of the woman for women and children in the Archdiocese of Bangkok. Focus on coordination, support and assist about pastoral care for taking special care of women and children, especially women and children who are physical and mental poor.
What do the committee of Catholic for women do?
Help and support the women to gather together to assist the pastoral care with the abbot and the pastoral council

Encourage women to play a key role in creating proximity and stability in the family.

Interest in helping women and children who need help in both physically and mentally.

Assist friends, the fellow citizens who are underprivileged and faced with life's difficulties.
How the committee of Catholic for women work?
Coordinate with the abbot and pastoral council to achieve women's union of the church. The purpose of the coordinate is to helping and cooperate with the church'sactivities.

Coordinate with the state of Catholic Church, the private sector and government sector for helping underprivileged people.

Arrange the women's group meeting in the church, district and diocese levels for working in the same direction.
Who does the committee of Catholic for women work with?
Women who are ready to work for the common good on behalf of the church, district, and archdiocese.

The abbot, pastoral council and other organizations that related to the pastoral care.
Framework
To promote social, ethical, moral, spiritual values and health for any interested women in or outside the parishes.

To implement activities for women in target populations. For example women volunteers visit women in prisons.

To collaborate with other religious, public or private organizations working for the benefits of women.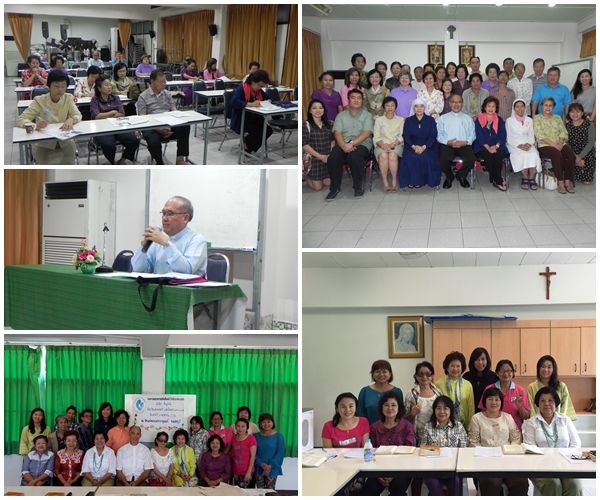 Mission
To support setting up various women groups in the level of parishes.

To establish pastoral district committees for women and to promote the collaboration between those committees and laity association.

To organize seminars on various topics for women in the diocese two times per year.